Dr. Kevin Nguyen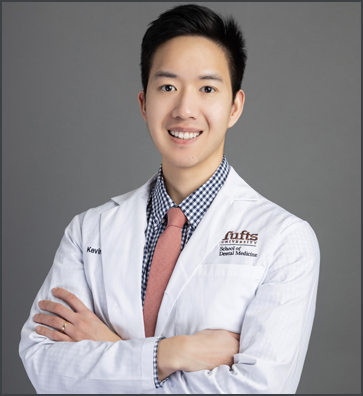 Dr. Kevin Nguyen grew up in Garland, TX where he attended North Garland High School and the Texas Academy of Math and Science. Following graduation, he moved to Austin to attend the University of Texas, graduating with a BS in neurobiology and minor in computer science. Following his time in Austin, he went on to attend Tufts University in Boston for dental school. After 4 long years, he couldn't wait to return home to the DFW area to be reunited with his family and friends.
Dr. Kevin considers himself a lifetime student and spends time keeping up to date on the latest methods, materials and technologies. He is dedicated to staying on the cutting edge to provide a better and easier experience for his patients. His favorite part of the job is meeting new people and listening to everyone's unique stories.
Outside of work, Dr. Kevin and his wife enjoy traveling when they get the chance and trying new experiences and foods. National parks and hiking are their latest obsessions, where there is great opportunity for amazing photography. When he isn't at work, you can probably find him at the gym, watching movies or helping his wife try out the latest recipes.
Dr. Kevin looks forward to meeting you, so come on by and say hello!